A couple of WIP pictures: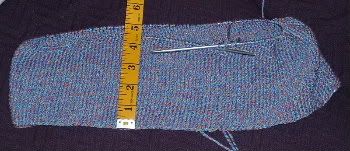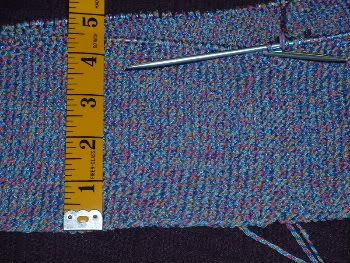 I have just a smidge under 4.5" done. This is good. If I can keep up a pace of around an inch (or a little more) per day, I'll have the main body done by 2/20. The upper part should go more quickly, what with there being fewer stitches, so I should almost definitely be able to get that done by 2/26.
Numbers-wise so far: 51 rounds completed = 9180 stitches, somewhere around 9.5-10 hours total knitting time.
Went to All About Yarn today. They were having a sale on all red yarn... so of course, I didn't buy any red yarn.
Last summer
, I had picked up 6 skeins of Elsebeth Lavold Silky Wool in "Shocking Pink". Got it home, did a bit of a swatch, and realized that I don't have enough to make a sweater (which is what I want to do with it). The last couple of times I've been to AAY, they've had the same color in stock, but I can never remember the dye lot of the stuff I already have. I decided today to go ahead and pick up a couple of skeins; I thought the dye lot number sounded familiar, and if it ended up not being the same, I'd just alternate rows. I got home and checked--it's the same dye lot! Yay!